WE LOVE TEXAS is a Texas-sized directory of Texas products and Texas stores on the Internet. Shop and buy directly from Texas merchants. The Source for Everything Texan.
Featured Products
New Products!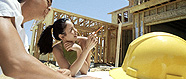 Featured Members
Crazy P Bunkhouse, LLC
540-622-0390
Click to Visit

These companies are successful with We Love Texas, you can be too!