WE LOVE TEXAS is a Texas-sized directory of Texas products and Texas stores on the Internet. Shop and buy directly from Texas merchants. The Source for Everything Texan.
Featured Products
New Products!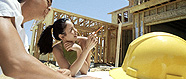 Featured Members
Amelia Gunter, M.D., P.A.
817-341-7445
Click to Visit

These companies are successful with We Love Texas, you can be too!